After Yuvraj Singh and MS Dhoni ensured England tasted defeat in the series, some of the players will be looking towards the Indian Premier League (IPL) auction on 4th February and wondering if they've done enough to secure a lucrative deal. The IPL season will be the 10th version of money-spinning and well-liked India Twenty20 domestic competition and will commence after the T20 World Cup in India with the same eight teams from the 2016 season competing once again.

"Garden of Eden" (CC BY-SA 2.0) by partha.b
The English are Coming
With the England and Wales Cricket Board (EOB) seemingly giving its blessing for, England's players are free to join the IPL, but with the 2017 ICC Champions Trophy, a number of One Day Internationals (ODIs) in the Caribbean in March, a series against Ireland in May and three ODIs versus South Africa players might be asked to decrease their value by only making themselves partly available for league action. The EOB will be keen to ensure preparations are perfect as England are currently 7/2 with bet365 to win the ICC Champions Trophy and updates before the big event can be found at http://extra.bet365.com.au/news/en/Cricket.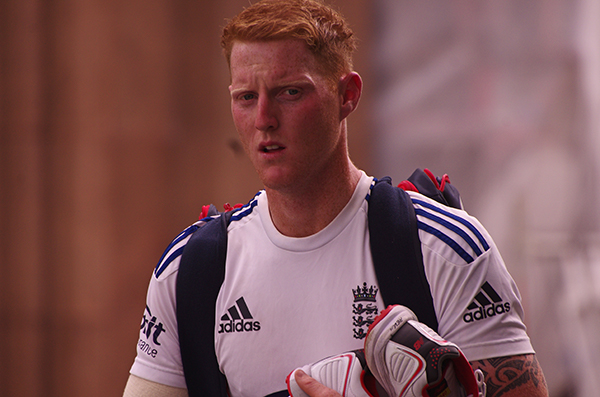 "BEN STOKES" (CC BY-SA 2.0) by NAPARAZZI
Players such as Ben Stokes, Eoin Morgan and Jason Roy are all apparently keen and Jos Buttler and Sam Billings are already signed up. For the players, it's a huge prospect to earn more than ever before and gain some valuable experience plying their trade in a cricket crazy country. Although a few players have performed admirably during the current series loss to India, it's likely that IPL scouts would have already selected their auction targets based on performances over the past year or more. It's an interesting time for England's cricketers, whose form has been steady under coach Trevor Bayliss and the possibly departing captain Alastair Cook. A few players will attract interest and the experience of playing against these stars of the IPL should be beneficial to them and England.
Virat Kohli
The first player to reach the 4000-run milestone in the IPL Kohli is committed to ending his career with last years' runners-up, the Royal Challengers. Often compared to the legendary Sachin Tendulkar he's an aggressive batsman and can generate great power and shot variety. He's the elite of the IPL and has a huge following to generate lucrative endorsements media interests.
David Warner
Ended the 2015 season as the highest scorer after he was signed by Sunrisers Hyderabad. The Australian went on to lead his team to their first ever championship last season and he's a player that does well in all formats of the game. He has an aggressive and assertive left-handed batting technique, that combined with athletic fielding and both off-spin and leg-spin bowling style he's become a stellar name in the IPL.
AB de Villiers
An influential player for the Delhi Daredevils' the South African was bought by the Royal Challengers Bangalore at the IPL Player Auction in 2011 and has been crucial to their success ever since. A batsman that can change the course of a match very quickly, he's had some truly memorable moments in the IPL by manufacturing some outstanding shots while also being good behind the sticks and an acrobatic fielder.
Shikhar Dhawan
A strong partnership with captain Warner saw Dhawan notch up 501 runs in 17 matches and become an IPL winner in 2016 with Sunrisers Hyderbad. His formidable left-handed batting style has made him an intimidating opening batsman and big match player, although he's possibly best know for his moustache.