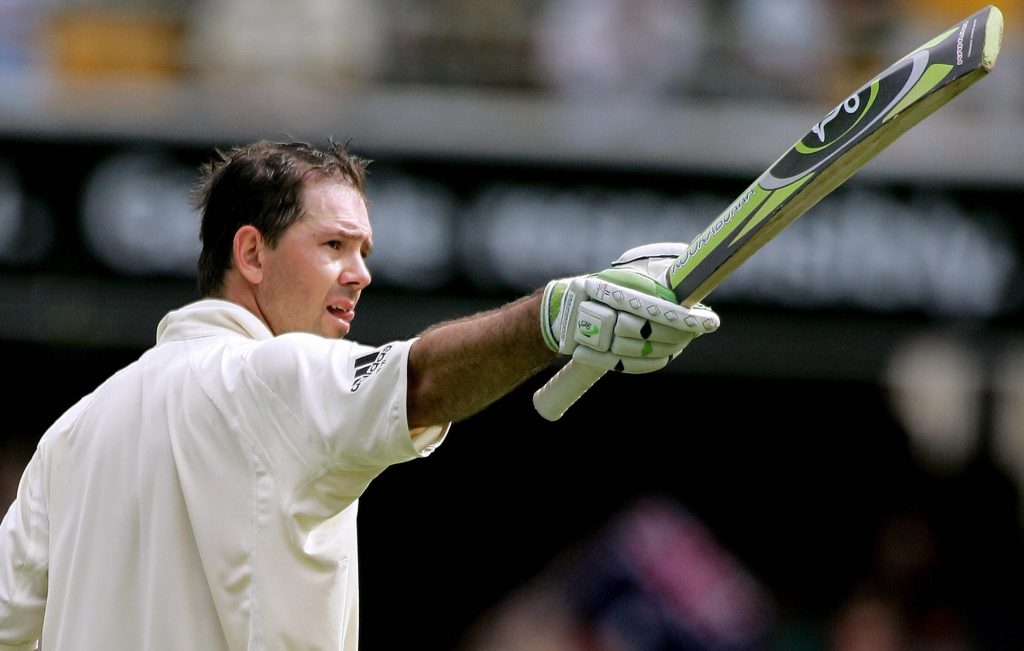 There's something about cricketers that makes it next to impossible for them to use each other's real names. Yet while simply adding "y" or "ers" to a name is commonplace (Smithy, Tuffers and so on) some truly imaginative nicknames have emerged in the middle over the years. Here are some that are certain to raise a smile.
Ashley Giles
There were those who said Ashley Giles' long career as England's number one spinner said more about the paucity of alternative talent than anything else. Yet while he never pretended to be anything other than a reliable, solid off break bowler, his habit of picking up extraordinary nicknames was legendary. When his county team Warwickshire ordered promotional memorabilia with the words King of Spin for his benefit year, a mistake by the printers resulted in him being hailed the King of Spain. Of course, the nickname stuck, only to be surpassed by veteran broadcaster Henry Blofeld comparing his appearance to that of a wheelie bin.
Ricky Ponting
Punter Ponting is not just great alliteration, but also refers to the former skipper's love of a wager. Cricket and sports betting are topics that do not always go hand in hand, but Ponting, along with contemporaries like Shane Warne and Mark Waugh, steered clear of his own sport and would favour avenues like unibet au to back the horses or the greyhounds.
Harbhajan Singh
As the lone Sikh in the India team at the turn of the millennium, turban-wearing Harbhajan Singh was an unmistakable figure out in the middle. But it was during Australia's tour to India in 2001 that he acquired his nickname. In the second test, Singh destroyed Australia almost single handed, taking 13 wickets, and he went still better with 15 in the third test. Australian newspapers reported on how he had "terminated" the Australia innings time and again, and the name Turbanator soon followed.
Mark Waugh
If he'd been born into any other family, Mark Waugh's record of 8,000 test runs at an average of over 40 would leave him with nothing more to prove. But of course, the comparisons with twin brother Steve are inevitable. When he greeted England's James Ormand at the crease with the words "What are you doing here? There's no way you're good enough to play test cricket," Ormand's reply of "At least I'm the best player in my family" had both teams in stitches. Mark's family circumstances also led to the intriguing and politically-edged nickname Afghan – or "the forgotten Waugh."
Trevor Bailey
Modern day cricket enthusiasts will remember Trevor Bailey's gravelly tones as a guest commentator and summariser on the radio in the 1990s. But back in the 1950s, he was known as Barnacle Bailey for his immense stickability out in the middle. The all-rounder was an immovable object in England's middle order, and got his team out of many a tight spot with a solid and resolute forward defence. In the 1958/59 Ashes series, he blocked his way into history with a 357 minute half-century, the slowest ever in first class cricket.